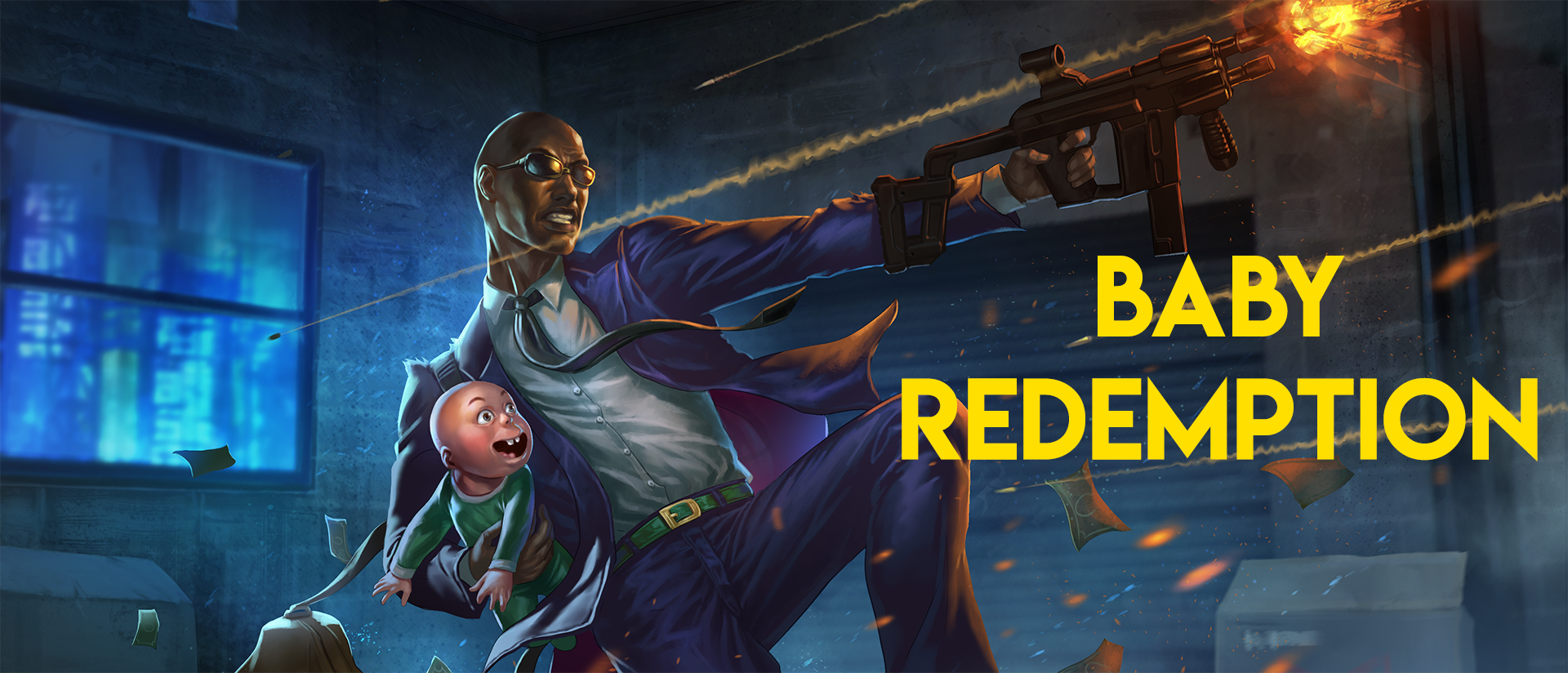 Baby Redemption
New version out for DD19 and everyone else to enjoy. A lot of small changes but here is a list
New weapon: Rapid P. Fast paced, short ranged rifle that forces you in close using dashes and slow motion. My new favorite to be honest.
You turn into a baby when in slow-mo.
More hints (please use slow motion when playing)
TUTORIAL! Woho! Learn how to play the game
Added Schrodingers box. This allows you to randomize different values in the game for new challenges (e.g. enemy health, your damage etc.)
Enemies slow down properly now
Enemies start and stop now when idle
New enemy skin(s)
Interaction texts for various things (press e to pick stuff up)
New upgrades (Shield & Bullet Split)
Cleaned up damage numbers and things
Changed hit-pause durations
Huge improvement in performance by remaking loops in A.I. and animated effects instead of changing things at runtime
Reload is R
Changed Hud to be horizontal instead of vertical
Added stuff to the hub (not in the game yet)
Props cleaned up and colored correctly (only explosive barrels are red now).
Corpses now bounce instead of just changing animation
Changed how teleportation works, you need a clear Line of sight now to use it.
Some other clean up and bug fixes i can't find in my logs but that's the bulk of it. Enjoy and leave your feedback!
Files
Baby_Redemption_20180302_DD19.zip
17 MB
Mar 02, 2018